How To Deep Green Clean Your Carpets
Carpet cleaning is an art that can be performed best by professionals and individuals. You might be good at cleaning the carpets but experts can do it better. Although some stains can be deep and stubborn and might require deep green cleaning services. You can deep clean a carpet on your own or hire professional cleaners to do that. There are many reasons to deep clean your carpets such as saving them from moulds and bacteria, prolonging their lifespan, maintaining their overall health and keeping the environment hygienic. Regular professional deep cleaning can be a good option for your carpets. Read the blog to know more about how to deep clean a carpet.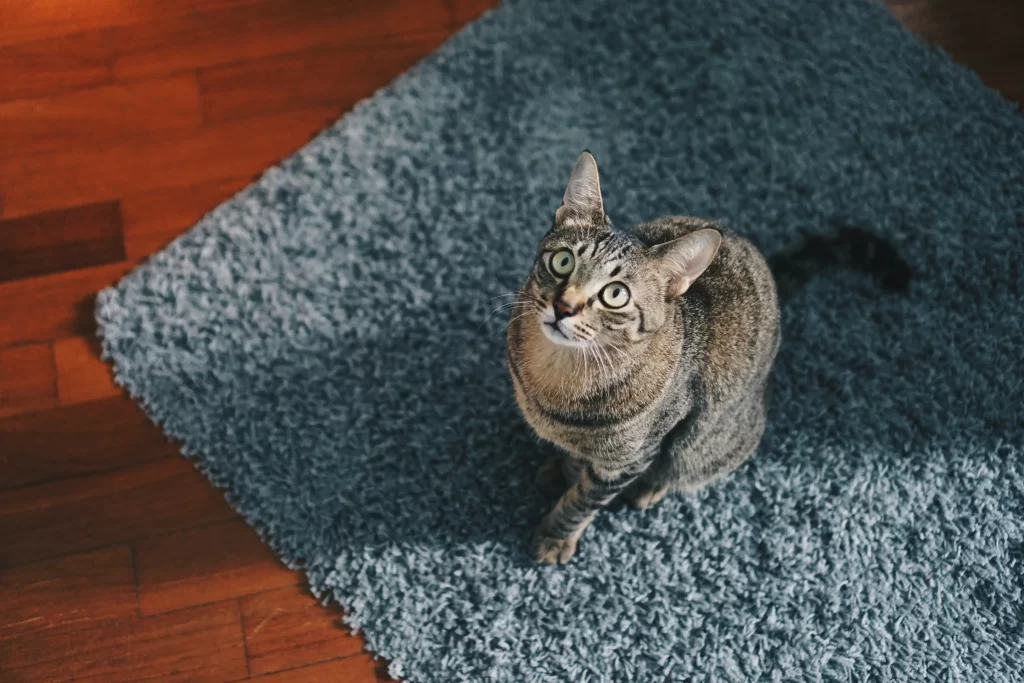 What Is Green Cleaning?
Green cleaning of carpets is a method where the carpets do not get any harm because of the cleaning products used in the process. The products used in this cleaning process are natural and don't contain any sort of harmful chemicals. These solutions are the best for deep cleaning your carpets. Some of the best green cleaning products are vinegar, borax, hydrogen peroxide, baking soda, salt and hot water. These products are very useful to deep clean a carpet. This process will not only save your carpets but will also help in maintaining a hygienic environment around the house.
Process To Deep Clean A Carpet-
Step 1- Remove The Furniture And Vacuum The Carpets- Before starting the deep cleaning process you must remove all the furniture items from the carpets and vacuum it thoroughly. There are various ways to vacuum a carpet. Make sure you vacuum it from all sides to clean it thoroughly. This will help in removing all the excess dirt and bacteria that are present on the surface of the carpets. This is important to deep clean a carpet.
Step 2- Cleaning Solution Application On The Carpet- In this step, you have to mix ¼ cup of salt and mix it with ¼ cup of vinegar and ¼ cup of borax. Use this paste and apply it to all the stained areas of the carpet. Let it settle for some time until it is dried up. It will help to extract all the stains from the carpets. Then use a vacuum cleaner to remove the solution from the carpet.
Step 3- Steam Cleaning A Carpet- Steam cleaning a carpet is a very important step to deep clean a carpet. Steam cleaning is a good option because you won't require any chemicals and it is one of the safest cleaning methods for your carpets. Use hot water to steam clean it thoroughly and naturally remove all the dirt, moulds, odours and stains from the carpets. Hot water will help in killing germs in carpets. This step is very important to deep clean a carpet.
Step 4- Add Vinegar For Soiled Carpets- Some stains are caused due to soil and to remove such stains you have to mix 1 cup of vinegar with 2.5 gallons of water. This mixture is a good option for deep cleaning soiled carpets.
Step 5- Steam Clean Once Again- You must steam clean the carpets once again to make sure it is cleaned completely and all the stains, odours and germs are removed from the carpets. You can rent a steam cleaning machine for a day to clean your carpets thoroughly.
Step 6- Dry The Carpets- Once the carpets are deep cleaned thoroughly use a hair dryer or other drying machine to get rid of the water from the carpets. You can even use other ways to dry a carpet such as sunlight, coolers and heaters. Take care of the fabric as some of these methods can also cause damage to the carpets such as exposure of the carpet to sunlight can cause damage to the fabric.
Step 7- Disposal Of Water From The Steam Cleaning Machines- This is also an important and the last step in deep cleaning of carpets. Once the cleaning process is completed you must dispose of the water and return the steam cleaning machine to the lender. You can even learn experts' advice to know about the methods for disposal of water from the cleaning machine.
Book Professional Cleaners- Get Easy Deep Green Cleaning Of Carpets
Regular professional carpet deep cleaning is important to maintain the carpet's beauty and prolong its lifespan. Professional cleaners will provide the best carpet deep cleaning services with their experience and tools. If you are looking for cheap and best carpet cleaning services in Brisbane you can hire the professionals of Great Carpet Cleaning. We offer all kinds of carpet cleaning services at reasonable prices. We offer the best carpet steam cleaning and deep cleaning services. With well-equipped tools and experienced cleaners, we are available 24/7 for carpet cleaning, if you still have some questions check out our carpet cleaning FAQ page.